Big improvements mean more sales for Hot Springs Village Real Estate website.
Sunday, 12 August 2012 16:49
Hoyt
Hot Springs Village People Properties has one of the longest running online presences of any Hot Springs Village real estate company. In fact, many local realtors have come to depend on the HSVPP.com website as a valuable resource for Hot Springs Village information, such as plat maps and neighborhood information.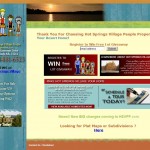 While a redesign of the site was overdue, maintaining the site's long standing reputation as an information resource was also critically important.
After our initial information design work was complete, all concerns about the future of the website disappeared. Here at Jackpot, we believe the business requirements drive what the website must accomplish. But, the users of the website dictate how the interface will work.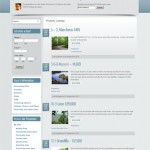 The results can certainly be dramatic. And we definitely didn't disappoint anyone with the new organization of the website's information or the new look and feel. Visit the new website at http://hsvpp.com/.
The new website design is only the beginning of this success story. Jackpot's Royal Flush Solution addresses all of the on-going needs of the website, including advertising, SEO, regular updates, social networking, and proactive management for growth. That's the Jackpot difference. It's how the web is won.