The Golden Rule of success for small business websites
Wednesday, 22 January 2014 21:25
Hoyt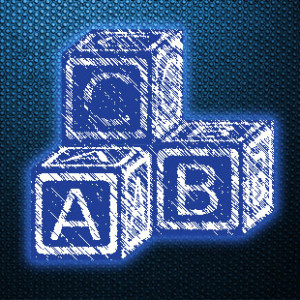 While there are virtually an infinite number of ways to spend money on web and social media, success is never guaranteed.
Many small business owners struggle with choosing the proper activities to invest in, and way too often the most important activity of all is overlooked or dismissed.
The Golden Rule for small business online programs has been written, and those that follow this rule are winning new business and succeeding online. Without exception, The Golden Rule applies to every single small business website.
The Golden Rule is to publish original content to the home page on a regular basis. Google tells us, "This is the single most important thing to do" because it is.
Everything  a website needs to succeed depends on publishing original content. Simply put, If you're not publishing regularly you're doing it wrong.  It's old news and quite cliche, but content is still king.
Here are three good reasons why:
Your business's online reputation consists of all the online references to your business and the more you publish, the more you control the message;
The cost of search advertising is directly related to how relevant your website is to the keywords your ads target; and the more you publish, the more relevant your ads become;
Your ranking on search results pages is determined by how relevant your website is to the search being performed; therefore, the more you publish, the more relevant your website becomes.
At Jackpot we realize the importance of the Golden Rule and that the demands of creating original content are overwhelming to small business people. That's why we've created a small business website solution that is content focused.
With our strategic editorial process, our writers create original content that is professional, compelling, and right on target. As a result, our clients win new business and develop competitive advantages online while protecting their online reputations and growing their social reach.
Following the Golden Rule is easy with the right solution and we're ready to show you how we make it happen.  Contact us online or call 501-247-1009 to learn more.