Why Your Company Needs an Online Library of Content
Thursday, 06 September 2012 14:03
Hoyt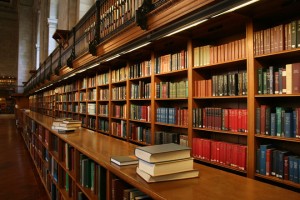 We highly advocate the creation of an online library of relevant content for our business customers. This may not make perfect sense to some business owners who have traditionally purchased a brochure website or simple online presence in the past. Here are the reasons why, and why this should really concern you as a business owner if you have not already began this process.
Relevance in the search engines. At the very least, your website should cover the basics of who you are, what you do, who you service, the next steps to take as a potential customer, and how to contact you. Once you've covered those bases, you need to regularly add additional original content to your website. Each time you publish a new article to your website, you're becoming more relevant for the subject matter you're addressing.
Reputation management. If you don't publish to your website regularly, your worst critics will outpublish you. Next time you are performing due diligence before you purchase from a company, notice whether or not you are checking the reviews from past patrons. If the company you're researching hasn't been publishing to the web regularly and proactively, those critical voices will rise to the top and deter you as a customer. Does that mean they're a bad business? Not necessarily! They've just muted themselves in the online marketplace and offer no counter argument to drown out the noise of some bad past customer experiences. Don't let your worst customers cost you business by speaking half-truths in online reviews!
Market dominance. In your business vertical, there are already businesses who understand the importance of regularly updated original content on their website. And they're doing well. Then, there are the businesses who are not publishing at all and being drowned out by their competitors. If your local competitors are not regularly updating their websites with new material, it's time to exploit their weakness. This is where your company can easily create a competitive advantage in the market by regularly publishing.
Content publishing has been a major thorn in the side of businesses because not all businesses have a writer on staff. And who on your staff has time to write blog articles? Jackpot offers turn-key content publishing to your website using a planned approach and the best practices of journalism. Contact us today for more information.