Jackpot joins the Little Rock Executives' Association.
Tuesday, 15 January 2013 17:13
Hoyt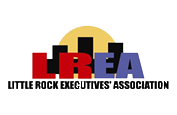 Each Tuesday morning, Little Rock's top business leaders gather for breakfast and business networking at the Capitol Hotel. With a membership roster that reads like a who's who list of central Arkansas, the Little Rock Executives' Association (LREA) is one of Little Rock's oldest and most prestigious business associations.
In fall of 2012, Jackpot was contracted by Gary Flynn, owner of Network Data Services and long-standing LREA member, to update and manage the NDS online presence. Gary immediately recognized the value and benefit of Jackpot's fully-managed approach. The results were so impressive that Gary was compelled to nominate Jackpot's own Hoyt Plunkett, Jr. to join LREA.
We are proud to announce that on December 18th, Hoyt was officially inducted as a member of the Little Rock Executives' Association. We are humbled to be among such great company, and we look forward to forging long-lasting relationships with the members of LREA.