Is Your Company's Website Your Weakest Link?
Wednesday, 16 March 2016 14:00
admin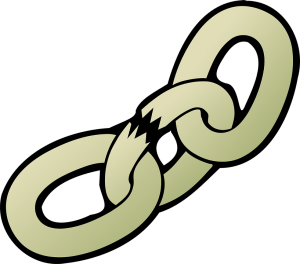 Great websites don't just happen. Focused on branding and marketing, they're clean, easy to navigate, visually appealing, and engineered to be recognized by the top search engines.
Great websites deliver on an expectation from the website visitor – they have searched for you or your products and services, and they have questions that need to be answered. Generally, those questions are the following:
Can this company help me?
What is their phone number?
What are their hours of operation?
Where are they located?
Can I trust them?
Answering these questions is a top function of your website. Delivering on these expectations is critical. If you don't deliver on a web visitor's expectations, you've already let them down – before you even had a chance to win their business.
At Jackpot Interactive, we build web strategies, not just websites. We help you bring in new business, foster stronger client relationships, and keep your online reputation protected — all in a clean, user friendly package.
Here's what you'll get with a website program by Jackpot:
New sales leads
New employment applications
Client resources for existing customers
Regular, fresh, original content about your company
Paid online ads
Social media engagement
Total program management to maximize your search engine visibility
The age of expecting your website to be an online brochure for your company is dead. Websites are now capable of becoming your #1 sales associate.
Call Jackpot Interactive at 501-247-1009 to get started, or contact us through our online form. Don't let your company's website be your company's weakest link any longer.