Jackpot Interactive opens a new office in West Little Rock.
Monday, 12 May 2014 13:52
Hoyt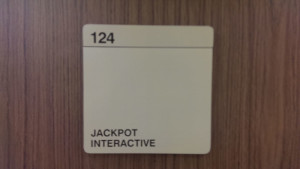 We are very excited to announce the opening of our new office at One Innwood Circle in West Little Rock!
Jackpot was founded in June 2012 to offer small businesses a superior choice for web and social media services. And in less than two years, we have proven to be the best choice for a growing number of businesses around Arkansas.
As we have grown, we have developed a need to bring on new employees to keep up with the work. As everyone knows, a growing team needs place to work together. 
After an exhaustive search of offices spaces around town, we found the One Innwood building to be the perfect place for Jackpot to call home.
Located just west of Shackleford and south of Rodney Parham next to the post office on Huron Lane, the new office is convenient to I-430 as well as all of West Little Rock.
We're busy planning an open house for later this year. Meanwhile, everyone is welcome to stop in and say hello!
Jackpot Interactive
1 Innwood Circle
Suite 124
Little Rock, Arkansas 72211