If Your Company's Website is a Sunken Cost, You're Doing it Wrong
Friday, 23 October 2015 11:37
admin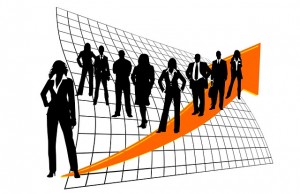 In late 2015, most businesses are on their 3rd, 4th, or 5th iteration of their website. So, you know the pain of dealing with a local web agency. What an uncomfortable feeling, knowing that you must have a web agency, but not wanting to deal with one. And to top that off, you don't want to spend more money on a new website, because it's just a sunken expense, a necessary evil that negatively impacts your margin.
And after the website is online, you don't want to call your web agency, because you know it will just result in another invoice. For you, having a web agency has been akin to having your lawyer.
That's not right. You need a very open layer of communication with your web agency. They're the ones that are able to bring your website to life by keeping it fresh. And if you are trying to control costs (and who isn't?) the invoice you receive for updating your online staff directory or adding a new graphic to the website is going to eat at your budget in an unpredictable manner.
And a retainer is not the correct approach, either. Just because you can budget for a retainer doesn't mean your business goals will always line up with the allocated funds and/or what the retainer will allow.
After years of working for different local web agencies, Jackpot's founder created a new approach for web agencies that addressed cost control, open communications, delivery time frames, and, most importantly, how to win at this game.
If we haven't talked yet, we don't know your business, and we don't pretend to know your business. After we engage with a client, we do everything within our power to prevent any changes to existing business processes.
Our business is all about getting your business noticed where it counts to be noticed: online search. To be specific, you want to be at the top of search results.
Our approach has proven effective beyond what we originally projected. It's good enough, in fact, that we don't offer our services to everyone. We partner with only the best clients, and we use our skills to put them on top and keep them there. Because on top is where the best belong.
Engage with Jackpot, and when people search the web for the service you provide, they'll find you. Your biggest concern will soon enough become how much extra business can you handle!
Call Hoyt at Jackpot Interactive today at 501-247-1009 or contact us online. You'll love the view from the top.