5 easy ways to get business value from Facebook
Friday, 01 March 2013 01:01
Hoyt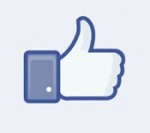 Let's face it; Facebook is now a normal part of everyday life for a whole lot of people. So it's more important than ever for your business to embrace Facebook, and derive some business value for your efforts.
Many business leaders remain wary of Facebook and the challenges it presents. Luckily, early adopters have worked out success formulas and best practices have emerged that anyone can use to build a successful Facebook presence. We've put together this list of 5 easy ways for you to get started and get value back.
1 Build reach – You have an opportunity to create a direct line of communication with your target audience. The same folks that you'd have to pay to reach with print, radio, or TV can be reached directly on Facebook. If you don't already have a Facebook page for your business, create one. Then get busy building your following. You'll reap many rewards with your new direct communications channel to your customers.
2 Build brand awareness – By staying involved in the dialog on Facebook, you then, by proxy, spread the word about you and your goods and services. Facebook is the way word of mouth referrals happen in modern life. It's perpetual social engagement. Be part of the conversation and win new business.
3 Learn from customers – The direct line of communication runs both ways. Take advantage and give your customers a voice within your organization. Use what you learn to improve your offerings and build a better business.
4 Provide special offers – This is where the rubber really meets the road. Leverage your reach and direct communications to move product or make new deals. Offer genuinely good deals. Pace yourself and mix in some fun from time to time.
5 Drive traffic to your website – Chance are you have an awesome website that is driving lots of new business your way. If so, you know more website traffic means more new business. Posting links to your latest blog post or product update is a great way to increase your site traffic. You may even find that your Facebook followers are more likely to buy.
Social networking is a critical component of a highly effective online presence. That's why we include social networking as part of our fully managed services. Contact us and say hello to social networking success.