How an Attorney Should Run Their Website
Saturday, 19 May 2012 10:36
Hoyt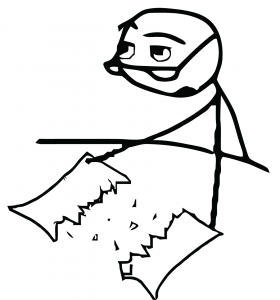 he Internet is a highly competitive marketing space for professional organizations and professions such as attorneys and lawyers. Thousands of do-it-yourself tools exist to aide companies like your own in creating websites and advertisements. You're also probably aware of local web companies who will charge high rates to get your business online.
There are a lot of questions that you must answer in order to compete in the online market. And there are lawyers and law firms dominating the online space. So, how do you get to the top and dominate in such a competitive landscape?
If you want to be serious online, you're going to need a lot of unique and highly relevant content organized in an easily navigable manner. Having a ton of great content goes a very long way in getting your website to the top of the search engine result pages.
Those potential clients of yours who are searching for your services online want to know about how your services apply to their case, if you're willing to take their case, and how much you are going to cost. Providing many details relating to all of your practice areas is critical in developing the trust relationship that will convert an anonymous website visitor into a revenue-generating client relationship.
The Truth

You can't just put a website on the Internet and do nothing and then expect returns in new business. That just doesn't work.
eing successful online means that you're using your website as an interface to those potential clients on a regular basis. You can't just put a website on the Internet and do nothing and then expect returns in new business. That just doesn't work. And where are you going to find the time to service your online presence effectively while you're practicing law? We've done business with a lot of law firms who had chosen to leave the online job to their personal assistants and secretaries in order to fill their down-time during the day. Let me ask you a real question. Do you really want your bookkeeper to be the face of your business? Even if this has worked for you in the past, I can assure you that it's not going to work for you in the future.
That's why we've developed the Royal Flush Solution. Our core services address all of the issues that you as an attorney face online today. You need to become relevant in the search results for the phrases your potential clients are using to find you. And then you need to remain relevant through the test of time.
We invite you to read more about our solution on our home page by clicking here. You'll also see that our start-up rates are lower than those of our competitors, while providing you with a higher level and quality of service. Our 30-day path to get you online is also a major difference between us and the other guys. Don't go spend $5000 and wait 6 months to get online. Spend a fraction of that cost and get online in a month.
At JackPot, we meet these demands every day. It's what we do. Contact us for a no-non-sense, no obligation consultation.