This Birthday Cake Should Change the Way You Think
Saturday, 17 November 2012 16:31
Hoyt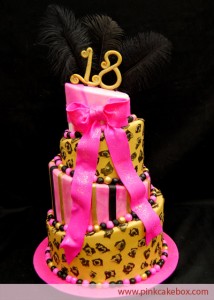 In 2013, a new generation of adults has emerged that has never known a world without the Internet. How do you think this new generation feels about your company? Hint: it has a whole lot to do with the condition of your online presence.
The days of uncertainty and neglect of the interactive space are gone. The Internet has come of age. Your company's online presence is more critical than ever, and growing more critical every day.
Here are five basic things that every online presence, including yours, should be doing to stay current:
Original Content
Content is still King. Many organizations, large and small, continue to struggle here. Those who can solve the original content challenge are creating huge competitive advantages online.
Social Networking
Your website content should be enabled to be shared on social networks. Your company social network presence should be active and engaged.  The conversation is perpetual. Be a part of the dialog.
Search Optimization
SEO is widely accepted as valuable, but it is often misunderstood. Google publishes the rules here. SEO — do it right and do it often.
Search Advertising
A Google search can be a strong indication that someone is ready to buy your products or services. Put your ad on the right results pages, so your new customers can find you.
Managed & Coordinated Efforts
An online presence isn't going to run itself. It takes 10 hours or more per month to manage the average small business's online presence. If you're learning as you go, you should double that number. And remember, it takes 10,000 hours to master anything.
At Jackpot, we believe every small business should be serious about their online presence. That's why we provide the services it takes, at a price you can afford.
Are you ready to get your company relevant and thriving in today's market? Contact us for a free consultation.